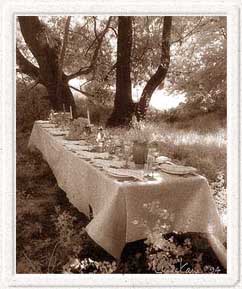 Established in 1988, Wild Thyme serves Sonoma regional culinary specialties for luncheons, dinners, weddings, celebrations and a great variety of special events in the Wine Country and San Francisco Bay area.


Seasonal menus are handmade in our Sonoma country kitchen from the finest ingredients, with emphasis on fresh organic local products.


Wild Thyme staff has excellent experience in food and beverage service and bartending. Our staff is frequently complimented on attentiveness and geniality.